Helping authors in their publishing ENDEAVOR.
"I am my own master"… a line that everyone loves and is the CORE essence of self-publishing. When you decide to self-publish or become an indie author, you decide to have your precious book just the way you want it to be. No interference by the pesky publishing house, no burden of pleasing the publishers, everything under your control and above all you don't depend on anyone to get your work to the potential readers!

Sounds like heaven, doesn't it? But there is just one problem which is synonymous to "STRUGGLE". The market is crowded with cut throat competition, the editing of book is complicated, promotion is a headache, pricing and royalty issues are too complicated and access to print market is dismal. To make it worse you will have far less than adequate knowledge about all these issues and you end up struggling in this new and vast world of self-publishing. At this point, picture starts looking gloomy!


---

Despite these pros and cons, the final question is, Should I Self-Publish? I'd say go ahead because it is here to stay whether the traditional publishers like it or not! But still I'll be neutral here and give you a clear picture about self-publishing from my own experience, leaving up to you to decide whether should one self-publish or not.

I'll take each issue that I faced one at a time:

1.

Formatting and editing

Writing down one's precious words is easy. You just need to type it down and you are done. Problem comes when you have to format it to make it compatible with e-reading devices. Trust me, it can be a nightmare! There are so many complications and so many things to look after that only if you have adequate computer skills, only then you should venture ahead.

But hey, there are two easy solutions, one free and one paid!

The free one first – The vast world of internet is at your disposal. Just Google it and you have all the necessary knowledge about various formatting issues! Or you download the smashwords style guide written by Mark Coker, owner of smashwords.com which is free. It is to my knowledge, the best book on eBook formatting and is available here. For print book formatting issues, simply browse through creatspace's forum. If you follow all the advices, you will have a professional book at your disposal. The only catch, it is time consuming and complicated and difficult if you aren't conversant with Microsoft word and similar softwares.

The Paid one – There are many professional editors who will do the job for you in less than a week. The charges vary but it should cost you around $100.

2. Book's Cover

In the online market, it's the book's cover that becomes the identity of your book. A customer will see it first and then other details of your book. So it has to be catchy and thoroughly professional. Do it ONLY if you have the necessary skills. You can either select an artwork by you or a photograph clicked by you if you want to do the cover page by yourself. But you need to have basic knowledge of image editing softwares such as picassa, photoscape etc.

Or you can simply hire a professional who will do the necessary job for you for about $50 -$100

3. Getting your book in the market

This is quite easy. All you need to is to go to popular book retailers website and follow the procedure required to sell your book. It is quite easy and you won't face any issue. Just google the top retailers.

4. Promotion

Spreading the word around about your book is perhaps the most difficult thing. Often a great boom fails because of lack of promotion. A traditional publisher generally has it easy through its well established contacts but as self-published, you will have to struggle. But if you read up various articles on the internet, it may become a lot easier. But ultimate as an indie author, it all depends on your personal marketing skills.

5. Status

There are still many around who look at indie authors with an inferior eye. Many who avoid indie authors completely! But it's all about winning hearts. If your work is great, all these indie authors will still fall for you. Yes, initially it may get difficult to get noticed if you self-publish but if you succeed then there is no stopping you.

6. Possible market

When you self-publish, your market is indeed limited. Your eBook will be available but it's the print version that suffers. Bookstores are drastically inclined towards authors published by traditional publishing houses. But if your eBook makes it big, they all will come running towards you. Just the way it happened with Amanda Hocking.

These are the six key issues that you will face if you self-publish. There are free as well as paid solutions to some of these key issues. I self-published A Calm Whisper without spending a penny! It's only for promotion that I had to spend. The book is doing well and I have no complaints.

So to conclude, if you have the time and patience and are ready to work hard then self-publish will work for you. Else hunt for a traditional publisher and that will take you months and even years…

What do you personally think about self-publishing? Share it here… It may just help others… :)

Author Guide

As the world of publishing evolves and expands, it is important for an author to keep himself/herself equipped with adequate knowledge. Here we share some important articles that will benefit authors.

---

Categories

All
Advertising
Basics
Promotion
Reviews
Social Media


---

Join our Special newsletter exclusively for authors where we share great news, tips, author resources and much more!

---

RSS Feed

---
Powered by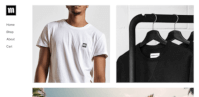 Create your own unique website with customizable templates.