Helping authors in their publishing ENDEAVOR.

Author - Ann I. Goldfarb

I'm convinced the kids in my neighborhood think I've slipped into senility. Why?
Because I keep pestering them to tell me the words for everyday objects. I write young adult mystery-suspense novels; but apparently my vocabulary hasn't budged from the Stone Age. So, I need to tap into every available resource in order to stay current.

It all started when one of my editors said, "Ann, no one uses the word pocketbook anymore. It's outdated." I immediately stepped outside, holding the very object in my hand as I walked over to a girl on her way to school.

"Excuse me," I said, "but what do you call this?"

She looked at me as if I had just landed on this planet.

"It's a bag. A handbag."

"That's what you call it? A bag? Nothing else?"

"Well, maybe. If it had a special brand, like Gucci or something. But yours is, well…uh,
just mostly material."

"OK, thanks."

Then I went back into the house. But it didn't stop there. Apparently, all sorts of words that I use are outdated. Obsolete. Like blouse. I asked my neighbor's 14 year daughter for that one.

"You mean a top?"

"That's what this is, a top?"

"Or a shirt, I suppose."

"What about a blouse? Would you call it a blouse?"

"A what? I don't know that word."

"Thanks, never mind."

The list is infinite. And it gets worse when it comes to expressions. Apparently, the top two are:

"What the hell?" and "Oh my God!"

Feel free to use them but forget the following. They're as dated as beehive hairdos and saddle shoes.

"Pitch a fit"

"Have a hissy fit"

"Oh my gosh."

"Have a canary."

"Groovy" is definitely out, but somehow, "cool" manages to survive.

Honestly, it's tough keeping up. My mother never bothered. She referred to undergarments as "bloomers" and suitcases as "valises," but she wasn't writing novels for teens.

But vocabulary works both ways. Just the other day I was talking with a teacher friend of mine who said that she had to translate something out of a Nancy Drew book for a student.

"Is the student learning English?" I said.

"No, but the poor girl didn't understand a word of the sentence."

"What was the sentence?"

"Nancy caught the heel of her pump on the running board of the roadster."

I smiled. The shelf life for Nancy's vocabulary just expired. But shouldn't something be

timeless?

Author's Bio...

New York native and Arizona author, Ann I. Goldfarb, spent most of her life in education, first as a classroom teacher and later as a middle school principal and professional staff developer. Writing has always been an integral part of her world. Her freelance non-fiction can be found in trade magazines for Madavor Media/Jones Publications; but her real passion is

writing mystery-suspense for young adult audiences. Time travel is the vehicle she has chosen to embrace.

Her first novel, The Face Out of Time, received an award from the Arizona Authors Association in 2011. She has published four novels, one of which just received a stellar KIRKUS REVIEW. She is currently working on her fifth mystery.

Ann has conducted a number of writing workshops for students and adults in New York, Pennsylvania and Arizona. She welcomes visitors to her website at

www.timetravelmysteries.com

and her Facebook Fan Page at "Time Travel Mysteries." If you follow Twitter, she's "Timetravelgal."

---

Books by the author

Author Guide

As the world of publishing evolves and expands, it is important for an author to keep himself/herself equipped with adequate knowledge. Here we share some important articles that will benefit authors.

---

Categories

All
Advertising
Basics
Promotion
Reviews
Social Media


---

Join our Special newsletter exclusively for authors where we share great news, tips, author resources and much more!

---

RSS Feed

---
Powered by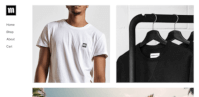 Create your own unique website with customizable templates.