Helping authors in their publishing ENDEAVOR.
Professional vs. Amateur Writer

Prose Style

The first question you need to ask is: "Is my book professionally written?"

There is a basic craft to writing fiction and it is usually evident when an author doesn't have it. One of the most obvious tells is too many words. Here's an example I have used before to illustrate this point.

Suppose that this is the first paragraph in a science fiction novel:

"Commander Thad Black glanced at the blinking yellow warning light on the XRG Booster control and knew that unless he did something brilliant within the next ten minutes his Galaxy-Class light cruiser would soon end up as little more than a ragged pile of ceramic, high-strength steel and bloody flesh cruising forever through the deep dark between the stars."

The reader does not need to know that the problem is with the XGR booster or that this is a Galaxy-Class light cruiser. The reader does not need the laundry list of ceramic, steel and flesh. The reader does not need the purple prose about the deep dark between the stars. What information does the reader need? The point of this paragraph is that the character we are dealing with is named "Thad Black," that he's the pilot of a star ship, and that the ship is going to blow up soon unless he can figure out how to fix it.

It could have been written like this:

"Thad Black glanced again at the blinking alarm then looked away. He figured he had about ten minutes left before the runaway booster blew them all to smithereens."

Admittedly, this is not great prose but it pretty clearly illustrates how less is more. Good craft starts with shorter sentences, fewer attempts at overblown imagery, and fewer details. The reader does not need nor want to know what the Hero had for dinner, where he bought his shirt, what kind of material his tie is made of, how long it took him to get from his kitchen to his car, or the number of liters in his SUV's engine. Professionals have learned to use only enough words to tell the reader what they actually need to know now.

An opening paragraph like the example above will tell a reader that they are not dealing with a professional-level writer. That paragraph is the hallmark of an amateur.

In case you might think I don't like science fiction, I do. I particularly enjoy David Drake's Lt. Leary books and I think David Drake is a very talented writer. Read some of his work for a good guide on professional narrative and dialog.

This is not to say that all description is bad. I recently read John Katzenbach's The Madman's Tale and I thought that his prose was terrific. Here is a brief excerpt from what I think is a book with great dialog and excellent narrative style, The Madman's Tale.

"The ground floor corridor in the Amherst building was crowded with patients. There was a buzz in the hallway as people spoke to one another or to themselves. It was only when something out of the routine took place that people grew silent, or else made untethered noises that could have been speech. Any change was always dangerous, Francis thought. It frightened him to realize he was growing accustomed to existence at Western State. A sane person, he told himself, accommodates change and welcomes originality."

If you want to read examples of other professional-level crime fiction try anything by Michael Connelly, Martin Cruz Smith, or Lawrence Kellerman.

Dialog Matches Character

Another thing to look for is dialog that is inappropriate in tone to the background of the speaker. If the Hero is a teenage boy, he needs to talk like a teenage boy, not like a mob enforcer or a federal judge or a fifty-year-old wine merchant. Suppose the teenage hero is with a group of other boys and one suggests, "We could steal it." Depending on his social class, intellectual level, area of the country, etc. the hero might say: "Yeah, right" or "Are you fucking crazy?" or "Let's call that Plan B" or he might scowl and slap the other kid along side his head. If the hero's response is: "That's illegal" you know that the writer wasn't thinking about fitting the style of speech to the character's age, background, maturity or the like.


The Book Itself
Trivial vs. Interesting Story


The number one question about the story you have chosen is, "Is it entertaining?" Yes, different people are entertained by different things so in asking that question you have to take into account

what the genre is.

Suppose the book is a crime novel. If this is a 120,000 word book devoted to tracking down the petty thief who stole the hero's mother's prize garden gnome you have to wonder about the writer's ability to pick the right story.

So, before you ever start writing your book you need to ask: Is the story interesting and entertaining

for people who like that genre

?


Effective or Confusing Narrative Structure

The next question is: Does the plot structure work? Is the story told in chronological order, multiple flashbacks, two or three plots lines that alternate, skipping between a plot line that occurs fifty years in the past and one that occurs in the present day, etc.? A genius can make almost anything work. A less-than-genius writer may attempt a complicated plot structure but end up creating a story that is told in a confusing, tedious, or frustrating way. Put another way, don't pick an odd or complicated structure just to be different. Pick the best structure for the story you plan to tell. Make it no more complicated than is

required

to tell it well. One of the worst things a writer can do to a reader or reviewer is confuse him/her.

Sometimes jumping around can work. Rent the movie

500 Days Of Summer

and see if the time-jumping structure works for you. It did work for me. But the point I am trying to make is follow the KISS principle, Keep It Simple Stupid – or at least as simple as your story allows. If the structure of the book is not a pure, one plot line, chronological order one you need to be sure that your structure is not going to confuse and frustrate the reader.

A good writer I know slightly wrote a terrific SF novel that could have been a classic but for two things that just about ruined it for me. First, he began the book, Chapter One, with the material that was really Chapter Two. Chapter Two in the book was composed of events that were chronologically earlier and were really Chapter One of the story. Then he resumed with Chapter Three. I reread the book and found that I had to start with Chapter Two, then read Chapter One then go on to Chapter Three to avoid the confusion he had unnecessarily created. His reversal of the first two chapters was all to no purpose as far as I could tell. The second thing he did that ruined the book for me was tell it all in present tense.

Past or Present Tense


When writers decide to be clever they might succeed but they can also fail and the writer has to know the difference between useful and cute. Personally, I think it is almost always a terrible idea to tell a story in the present tense. I'm not saying never. I'm saying almost never. Consider these two paragraphs:

"I am standing on Broad Street when I notice my old friend, Benny The Crab, checking out a fat guy in a blue suit. Right away I know Benny is up to something so I duck back into the doorway and watch."

"I was standing on Broad Street when I noticed my old friend, Benny The Crab, checking out a fat guy in a blue suit. I knew Benny was up to something so I ducked back into the doorway and watched."

To me the first-person version seems stilted, artificial, and an attempt to be cute. I also find it hard to put myself into the story when the story is presented in the present tense. It is so unnatural that it grates on me and keeps me from getting "lost" in the book. That is a bad thing for the writer. To me this present tense technique just shouts: "Look at how clever a writer I am."

Important/Entertaining Scenes In - Unimportant/Boring Scenes Out


You have to pay attention to what scenes you are including and which ones you are excluding. I have struggled with this in earlier books. Suppose the story is about a teenage boy who is being bullied and who decides to learn how to defend himself, kind of like, well, actually exactly like

The Karate Kid

.

The author carefully shows us the bullying, the training, etc. until we reach the confrontation between the hero and the gang of punks who have been torturing him. At the climactic moment where the punks move in and the reader knows that the hero is about to kick their asses the chapter ends. The first page of the next chapter begins the following morning at school where the punks limp to class covered in bandages. What! After all that build-up the writer skipped the climactic scene? Yes, I've seen an author who should know better do just that. He thought he was being cute but the purpose of fiction is not to tell the reader how clever the writer is but rather to emotionally entertain and excite the reader. So, in structuring your book you need to continuously ask, "Am I leaving out an important scene? Am I including a meaningless scene?"

You need to strive to present your story in an emotionally entertaining manner and skip the unnecessary parts.

Believable Characters - Admirable Heroes


Are the characters and their actions believable enough

for the genre

? If this is a fantasy novel, it is not fair for a reader to criticize the story for being unrealistic. "You can't do that by just pointing a stick by spouting some mumbo-jumbo" is not a fair criticism of a scene in a fantasy novel where the hero turns the villain into a frog with her magic wand. It is common that the reader will need to suspend disbelief at some point in a work of fiction. Could you really drive a car that way and not hit anyone? Could the hero really crack that safe? Could a bullet really travel that far and still penetrate a thick window? This is a novel not an article in

Scientific American

. The reader has to give the author a little leeway, but not too much.

Suppose your book is a thriller involving a terrorist threat to the President. If you have constructed a story where the only way the plot works is to have two of the Secret Service agents protecting the President being traitors in the pay of Al Qaida I think you've done a bad (and also lazy) job. Why? Because as every thriller reader knows the character, background and psychological testing that Secret Service agents on the Presidential Protection Detail go through makes it unbelievable that even one of the them, leastwise two of them would turn into assassins-for-hire. Think up a plot that the reader has at least some hope of buying into. To hang your plot on a ridiculous gimmick or unbelievable coincidence is to make the book unbelievable. Yes, there is a line between the author needing a little wiggle room and the author going so far from reality that the story becomes unbelievable. You have to stay on the believable side of that line.

I recently read a crime novel in which the plot as written required that the hero do really, really stupid things. Moreover, the hero's education, profession, life experiences and the like were presented as those of an intelligent person. What I was told about the hero didn't match the hero's actions AND the hero's actions were really stupid. Around page 80 I was so frustrated by this moron that I

wanted

the villain to kill him.

You have to make sure that your characters' actions match their backgrounds and that the hero is someone the reader can want to succeed. If the reader hates your hero they will not have much of a motive to finish reading the story nor to buy your next book.

Three Dimensional Characters


A good writer will differentiate his/her characters emotionally. He may give them a foible, blind spots, hot-buttons, etc. A poor writer will give them a wooden leg or make them an alcoholic. How three dimensional are the characters in your book?

If the writer gives his hero a special talent, is it believable? You can say that Derek is the world's greatest burglar but that's not necessarily enough. How did he get that good? What special talents does he have? Maybe his father was a famous magician and he's been practicing magic tricks since he was six years old. Maybe that's why he is such a great pickpocket and lock picker and card shark. Did you take the time to make the reader believe in the hero's talents? You shouldn't just say it. At some point you have show it.

Telling Or Showing?


When you are writing a screenplay, you can say things like "John was so tired he could barely stand up" because you are giving a description to the actor and the director. In a novel you don't tell, you show. "John took a step forward and suddenly the room begin to spin. He leaned back against the doorjamb, struggling not to pass out."

Show emotional and physical states, don't tell.

A couple of comments on readers and reviewers.

The Reviewer's Tastes Must Match The Book's Genre


After you've finished your book you probably will give it to a friend or a reviewer for feedback. Keep in mind that there must be a good match between the genre of the book and the tastes of the reviewer. If the reviewer loves Lee Child and Vince Flynn books and you ask him to read a story like

My Sister's Keeper

you are not likely to get feedback that would be helpful in crafting a book for people who liked

My Sister's Keeper

. Every review should have the implied phrase, "If you like XXXXX, then ...." at the beginning of the comments.

Imagine that someone who loved the

Transformers

and

The Dark Knight

movies was tasked with writing a review of

The Way We Were

or

Steel Magnolias

or

My Dinner With Andre

. His/her review would likely not be a useful guide for people who like those movies.

Someone who loves romance novels is probably not the best person to review

The Silence Of The Lambs

. Match the tastes of your readers as much as you can to the type of story you have written.

About David Grace
I have thirteen novels available on Amazon, Apple, Barnes & Noble, Smashwords, etc. Smashwords is my ebook publisher. Wildside Press is my print publisher. One of my books is SF/Fantasy (The Accidental Magician), one is general fiction (Daniel) and eleven are crime novels, the most recent of which is The Concrete Kiss. All except Daniel are available as both ebooks ($4.95) and trade paperbacks ($7.99 - $8.99).

Of my own books, my favorites are The Concrete Kiss, Shooting Crows At Dawn, Doll's Eyes and A Death In Beverly Hills.

My Amazon author page is: www.Amazon.com/author/davidgrace

My web site is www.DavidGraceAuthor.com

You can communicate with me at: DavidGraceAuthor@gmail.com

---

Free eBook

If you would like a free copy of my latest novel, The Concrete Kiss, here's how you can get one:

1) go to: https://www.smashwords.com/books/view/175650

2) Click "Add To Cart"

3) Enter the coupon code TT44X (this coupon expires on 09-30-12)

4) Click "Checkout"

5) Download the ebook in the format applicable to your reader, Kindle, iPad, Nook, etc.

6) If you don't know how to get the downloaded book onto your reader, instructions are here: http://www.smashwords.com/about/supportfaq#kindle

7) If you like the book, please post a short review/rating of it on Amazon, Goodreads, etc.


---

---

It would be great if you can leave your opinion about this article as a comment to this post.

---

Author Guide

As the world of publishing evolves and expands, it is important for an author to keep himself/herself equipped with adequate knowledge. Here we share some important articles that will benefit authors.

---

Categories

All
Advertising
Basics
Promotion
Reviews
Social Media


---

Join our Special newsletter exclusively for authors where we share great news, tips, author resources and much more!

---

RSS Feed

---
Powered by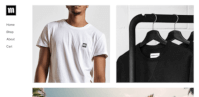 Create your own unique website with customizable templates.