Helping authors in their publishing ENDEAVOR.



Author - Peter Rogers


Step 1: Imagine walking into a bookshop knowing that somewhere among several thousand other titles on those shelves is book you have self-published. Without asking, how do you find your book?

Step 2: Now imagine you are someone else, someone who has no idea who you are or that you have published a book. How are they to know that the book even exists let alone start to look for it?

This is the question every publisher will ask right at the beginning of the publishing process. It will sometimes be asked even before the author is offered a publishing contract, especially a new and unknown author. The answer to this question is also why some perfectly well written manuscripts are rejected.

It is also a question that launches a series of subsequent questions. If we publish this, how are we going to ensure it sells? Who is going to buy this? How many do we think we will sell and so on? In short, these are all questions based around the potential market for the finished book and they are asked and answered at the beginning of the process.


The greatest mistake made by the majority of self-publishers is that they view themselves as not being subject to the basic principles of the market? The simple fact is that if the intention is to self-publish and offer that book for sale, then whether you like it or not, you become subject to the principles of the market.

The next greatest mistake is putting book production before seeking answers to those marketing question outlined above. Another mistake is relying on the promises made by the company you have contracted to produce your book without confirming that those answers correspond to the promises made.


The answers to those questions will also, in most cases, indicate the most viable format for the finished book. The most common choice is between paperback or case bound (hard back) production. Case bound is more expensive to produce but justifies a higher price point and can, on a per book basis, be potentially more profitable despite a lower total sales volume. The choice of which is best depends on the answer to certain market based questions.

How do I know that established publishers rely on such information? It is because I worked for many years as a publisher's agent. A publisher's agent is responsible for the sales, marketing and promotion of their publisher's books throughout their given region. Due to central buying and distribution, major publishers no longer rely so much on this method, but smaller independent publisher's still benefit from someone who can actually get books on shelves. Part of this task involves reporting back to editorial meetings on what sells and what doesn't.

This involves trend spotting at the start of a trend. Publishers also rely on statistics, but statistics come later. For example, the average non-fiction sales volume for non-fiction is circa only 250 copies per title per year, with average fiction often under 100 per title per year. Sales in North American regions are higher than in the south and so on. That's useful, but the fact that teenage vampire/romance is taking off like a rocket needs to be spotted early so that the publisher can get in on the act before the trend fades.

Self-publishers can learn from this. For example, does the book you plan to produce fall within a popular trend or are you planning a cowboy and Indian western, now well faded in popularity. Or is it? Consider the film, Cowboys and Aliens, an old theme with a new twist.

The next mistake is taking the view that E.publishing is somehow different from physical book publishing and that Print On Demand (POD) is somehow different again. These are simply different methods of book production and do not in anyway absolve you from being subject to those aforementioned principles of the market.

Having answers to those basic marketing questions will allow you to decide whether E.publishing or P.O.D. is a suitable option, but not before. Now I will explain why. Go back to the first two questions I asked.

When walking into a bookshop the customer may be faced with several thousand different titles. When visiting any of the major E.publishing sites, the customer is faced with many millions of books. From a marketing perspective, getting an individual title noticed becomes an even a more difficult task.

And yet another mistake is that most self-publishers fail to let the potential customers know that their book is going to become available. This is called, pre-publicity. These potential customers are identified during the pre-production marketing process. The number of potential customers is calculated and divided into those who should definitely buy, those who are reasonably likely to buy and those who just might. The result of this calculation offers a guide to the target size of the print run you might reasonably consider.

The final mistake to be discussed here is basing the price point of the finished book on the cost of production plus overheads and everything else you need to make a profit.

First there is, the retail price point. This is the price your book will sell for if placed in any bookshop. Now ask yourself why it is that books of a similar style and format fall within a similar price. This is not collusion between publishers but simply that the market, ie, the customer, dictates what they are willing to pay. If the price is too high, however fancy the cover or tempting the story, they will buy something else. The publisher does not dictate the price; the market dictates the price, especially now that the net book agreement is defunct.

Then there is the wholesale price point. This is the retail price less whatever discount the bookshop requires to stock your book. 35% is minimum, 50% for volume. I have commonly walked into large outlets where the buyer's first words were, "we're not talking under 50%." It's business. Time is money and time is not wasted on idle chitchat. My reply, "well I'm sure a store this size will require the volume that justifies 50%." The self-publisher has to learn to sell their books so go in there knowing what you are going to say.

We have another equation. A book of X words in Y format equals circa Z pages. On average books of this size and format retail at £$-XX. I require ?% for retail discount. Allow £$? for overheads etc. this means my per book production cost must not exceed £$-ZZ.

The per book production cost is dictated by the viable retail price less costs, not costs plus whatever is needed to make a profit. The per book production cost can be reduced by increasing the volume of the print run, but the volume of the print run is dictated by the potential sales indicated by the market, though this also depends on the time scale in which you wish to achieve that sales target.

Do you now see why I say that the result of this equation often leads to the rejection of perfectly well written manuscripts? The publisher decides that they cannot make a profit, but this equation also justifies the process of self-publishing.

An established publishing house will have a higher per book threshold simply because they are an established publishing house. They will have higher staffing levels and overheads than the self-publishing author and therefore their target per book price will be far lower.

The self-publishing author also has more freedom to extend the time period over which they wish to achieve sales. The per book price point is all important and if this means ordering a higher print run and then holding stock for a longer period, then so be it. At this point we face the argument over P.O.D.

Many self-publishers choose P.O.D. based on total cost when it is per book cost that is all important. In some cases, P.O.D. is a good choice, in others, it is the worst possible option. Keep in mind that the average per title sale of P.O.D. books is only 75 copies.

An understanding of the potential market for your book will guide you toward the best option when it comes to choosing your method of production and the format in which it is to be produced. This is why publishers start by asking questions about the market for any book they consider. The answer to these questions justifies the process of self-publishing, but does not absolve the self-publishing author from the affect of the market. Get it right and you will be able to work out the best and most viable method of production before you start. Leave thinking about how you are going to sell your finished book until its published means it is too late to apply those principles. This is a mistake you don't want to make.



Author's Bio in his own words...

Born, educated, got a job. I'll save the interesting anecdotes for a biography
if ever I write one. This is because I'm a working writer. I was, like many others
a hobby writer. That is, I went to work and wrote in my spare time, submitting
manuscripts and collecting rejection slips, just like everyone else.
Success came, not with an acceptance slip but by a change of attitude on my
part. I started looking at what publishers want and other author bio's helped.

Not so much what they said and the advice they gave, but by spotting that most
started small, working in journalism or submitting articles to magazines that,
when you work it out, are published every month and every month need articles
to fill their pages.

The rule to follow here is:
When you become famous, you can write what your want.
Until you become famous, you write what they want.

I started receiving acceptance slips along with a cheque because I started
working as a writer, producing what the publisher wanted and believe me, being
paid for what you write is an important. It's easy to have stuff published without
being paid.

Insider knowledge came from getting a job as a publisher's agent for a major
publishing house. So to earn a living I write articles and do freelance editorial
work. Along the way I've completed two ghost-writing commissions. This allows
me the time to work on what I want to write.


Author Guide

As the world of publishing evolves and expands, it is important for an author to keep himself/herself equipped with adequate knowledge. Here we share some important articles that will benefit authors.

---

Categories

All
Advertising
Basics
Promotion
Reviews
Social Media


---

Join our Special newsletter exclusively for authors where we share great news, tips, author resources and much more!

---

RSS Feed

---
Powered by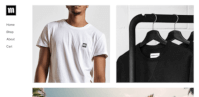 Create your own unique website with customizable templates.