Helping authors in their publishing ENDEAVOR.
So we have about 500 million+ people on Facebook! And so it becomes obvious that you will get all kinds of people and most importantly dedicated readers of your book's genre. But the question is how one really finds his /her potential readers? I spent close to 5 months post my book's release on analyzing Facebook as a potential ground for promotion of eBook/book and I am quite satisfied.

So here are a few things that will definitely help one in promoting his/her book on Facebook.

---

Dedicated Facebook page
You need to definitely have a dedicated Facebook page either of your book or your own personal page. A Facebook page helps you in connecting with your existing readers who may help you get your potential readers. Secondly, it also helps you in connecting with your potential readers. A potential reader or customer is one who may end up buying your book but isn't fully convinced about your book or is simply not aware about its presence. Your book's Facebook will not only create awareness but your activities and interactions out there may influence your potential readers in favor of your book. Further, more fans on your Facebook page, more it convinces a potential buyer to buy your book. All major details about book should be clearly mentioned in the Facebook page.

Sharing book details
Don't forget to share your book's details such as its price, synopsis, retailers selling your book and other details on your book's Facebook page and your Facebook profile. Not only will it create awareness but a high chance exists of your friends or dedicated readers sharing your book's details further ahead to their friends who may share it further ahead. This way book's visibility takes a boost getting you more and more potential readers and ultimately awareness forms the foundation of future sales.

Visiting other pages and groups
Facebook is flooded with pages and groups and some of them are based on the subject or genre of your book. Such pages and groups are literally like the hotbed of potential customers. But merely posting your book's information will not get you any sales. It may just result in getting yourself banned from the page or group. Such pages and groups often behave like close communities. So in order to sell here, you need to be first part of this community and not act like an outsider. Get involved in discussions there and get noticed. Once noticed, people will automatically take interest in your book and then chances of sales literally increase ten times. So involve yourself in such places and then see sales increase provided your book is worth it.

Facebook advertisements
Here comes paid promotion in the picture. You can advertise on Facebook too! Those small ads on the right of your screen! I will say, stay away from this option. Not only will you burn your cash but will be highly disappointed. There is no way you can target any kind of audience or control who sees the advertisements besides the broad targeting options. You can't really focus on a specified kind of people like you can potentially do through Google Adwords.

So these were few things which can help you in connecting with existing readers and potential readers, increase sales and spread awareness about your book. Ultimate success depends on how well you use the above tools.

Share your views and tips on promoting book on Facebook by leaving a comment below. It may just help someone… :)


Author Guide

As the world of publishing evolves and expands, it is important for an author to keep himself/herself equipped with adequate knowledge. Here we share some important articles that will benefit authors.

---

Categories

All
Advertising
Basics
Promotion
Reviews
Social Media


---

Join our Special newsletter exclusively for authors where we share great news, tips, author resources and much more!

---

RSS Feed

---
Powered by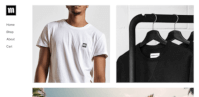 Create your own unique website with customizable templates.