Helping authors in their publishing ENDEAVOR.

Adwords, Google's advertising subsidiary is undoubtedly the best internet advertising agency in terms of customer reach and associate publishers. But at the same time it's also the most expensive out there. I advertised my eBook through Adwords and personally results have been below average.

Still I'll be neutral and put forward few key points which will help you in deciding whether to advertise with Adwords or not.


---

So what's good about Adwords?

Adwords has exclusive rights to display ads on Google's search results. Majority or lets at least 85%+ people use Google for searching the web. Hence the visibility and exposure it offers is simply unmatched and there stands no nearest rival to Adwords in this aspect.

Adwords has world's best publishers (website that can potentially display your ads) under its network. Adwords also has the maximum number of quality publishers. Again, your ads will get the best exposure and audience.

You can customize your campaign in an amazing way. You can decide things like, which country's citizen can view your ad and at what time of the day. You can manually add websites where you want your ads to be displayed. How much will you pay for every click and what's your daily budget. Even on which devices should your ads be displayed. There are just so many options which can help you target the customers you really want!

Adwords offers an excellent an ad builder so your image ads can look not only attractive but professional as well at no cost!

Thousands and even millions use goggle to find their next eBook so yes, you will definitely find potential readers through Adwords!


So basically, it's the reach to potential readers that Adwords offer is its biggest advantage! But the question here is whether this reach and exposure translates into sales?

I don't think so and even if it does then at what cost?

Firstly and most importantly, Adwords is so expensive that it may just turn out to be a financial disaster. The best traffic comes at a cost of around $1 a click! So that means if you are selling you eBook for $3.99 and your net revenue is 70% or $2.7, just to break even, out of 3 clicks, one has to translate into sales. That is simply impossible. Expect a maximum of 5 sales on 100 clicks and that's if you are really lucky! You can do the math and see how viable it is.

I noticed people use Google search mostly just to get an idea of the books around. They don't generally buy it once landing on your website. Hence, sales become even more difficult.

Adwords sometimes has pathetic placement for your ads. This implies showing ads on irrelevant websites and search results and sometimes on websites that will simply harm your book. My ads were actually being displayed on a website which was illegally selling my book, "A Calm Whisper", and other eBooks for free! Luckily I banned that website from my advertising campaign but one just can't individually check each and every website where one's ad is being displayed.


According to me Adwords is not viable for eBooks since your net income on each eBook you sell is quite small whereas Adwords is terribly expensive!

I agree advertising is more to do with long term perspectives like building brand and creating awareness but it's just not worth it. You literally just manage to earn barely 5% of what you invest in Adwords!

But if you feel that you have the potential to increase the conversion of clicks into sales then the quality potential customers that Adwords offers is simply unmatched.

Go ahead with Adwords if you have good amount of cash at your disposal and your book's internet page is so magical that it just compels people to buy it. Otherwise stay away… :)

Share your views and experience with Adwords by leaving a comment below. It may just help someone… :)

Author Guide

As the world of publishing evolves and expands, it is important for an author to keep himself/herself equipped with adequate knowledge. Here we share some important articles that will benefit authors.

---

Categories

All
Advertising
Basics
Promotion
Reviews
Social Media


---

Join our Special newsletter exclusively for authors where we share great news, tips, author resources and much more!

---

RSS Feed

---
Powered by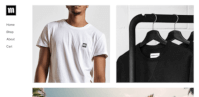 Create your own unique website with customizable templates.