Helping authors in their publishing ENDEAVOR.
Every author knows that book reviews are important but the real question is how much do they matter.

We have compiled some data from the research conducted by Stanford University, University of Pennsylvania and Taleist survey to assess the importance reviews.

Before I come to the numbers, let us imagine ourselves as consumers of any product. How do we buy a new product or let's say a mobile device? Most often, we google that product to check the reviews it has received. Researching reviews becomes even more important when the product is from a company you have never even heard of before.

In the same sense, as a self-published author, 99.9% of your potential readers have never even heard of you. Off the 100 readers that visit your book's Amazon page, you would be lucky even if 20 decide to buy your book solely on the book's synopsis and cover. The rest 80 will be checking out the reviews and ratings before even thinking of buying your book. Don't you check reviews before buying a book of an unknown author?

Now, let us bring the numbers in the picture.

A study by The University of Pennsylvania's Wharton School of Business found that positive customer feedback increased sales of eBooks by 32% to 52% but that even BAD reviews increased sales of books by unknown authors by as much as 45%. This finding seems to confirm that Amazon's search engine looks for social signals/user activity. And proves that there's no such thing as bad publicity.
Stanford University's groundbreaking Web Credibility Research Survey found that the #1 enhancer of a product or service's credibility in the eyes of consumers was whether it provided "third party support" like comments and reviews.

One thing should be noted - These surveys include book sales of established authors and publishers. For a self-published author, the effect of reviews is even greater. From my personal experience of handling over 1,000 self-published books, I would put sales increase between 55%-80% of self-published books.

These are credible Universities and surveys.

We always knew that reviews are important but these numbers add more credibility to that conviction.

How do you get reviews?Low Cost Review service

Bookplex gets you reviews within a month, as many as you want. All reviews are provided by experienced readers, most being book bloggers themselves. But there is a fee involved, $82 for 5 reviews. The fee is charged because it takes a lot of effort to find the right set of reviewers and ensure that you get the review on time. Trust us, chasing reviewers is not an easy task since we have been doing it for over 3 years now.

Link to Bookplex Review Service -

bookplex.com(Source of Research data - http://readerswritersjournal.com/)

Professional vs. Amateur Writer

Prose Style

The first question you need to ask is: "Is my book professionally written?"

There is a basic craft to writing fiction and it is usually evident when an author doesn't have it. One of the most obvious tells is too many words. Here's an example I have used before to illustrate this point.

Suppose that this is the first paragraph in a science fiction novel:

"Commander Thad Black glanced at the blinking yellow warning light on the XRG Booster control and knew that unless he did something brilliant within the next ten minutes his Galaxy-Class light cruiser would soon end up as little more than a ragged pile of ceramic, high-strength steel and bloody flesh cruising forever through the deep dark between the stars."

The reader does not need to know that the problem is with the XGR booster or that this is a Galaxy-Class light cruiser. The reader does not need the laundry list of ceramic, steel and flesh. The reader does not need the purple prose about the deep dark between the stars. What information does the reader need? The point of this paragraph is that the character we are dealing with is named "Thad Black," that he's the pilot of a star ship, and that the ship is going to blow up soon unless he can figure out how to fix it.

It could have been written like this:

"Thad Black glanced again at the blinking alarm then looked away. He figured he had about ten minutes left before the runaway booster blew them all to smithereens."

Admittedly, this is not great prose but it pretty clearly illustrates how less is more. Good craft starts with shorter sentences, fewer attempts at overblown imagery, and fewer details. The reader does not need nor want to know what the Hero had for dinner, where he bought his shirt, what kind of material his tie is made of, how long it took him to get from his kitchen to his car, or the number of liters in his SUV's engine. Professionals have learned to use only enough words to tell the reader what they actually need to know now.

An opening paragraph like the example above will tell a reader that they are not dealing with a professional-level writer. That paragraph is the hallmark of an amateur.

In case you might think I don't like science fiction, I do. I particularly enjoy David Drake's Lt. Leary books and I think David Drake is a very talented writer. Read some of his work for a good guide on professional narrative and dialog.

This is not to say that all description is bad. I recently read John Katzenbach's The Madman's Tale and I thought that his prose was terrific. Here is a brief excerpt from what I think is a book with great dialog and excellent narrative style, The Madman's Tale.

"The ground floor corridor in the Amherst building was crowded with patients. There was a buzz in the hallway as people spoke to one another or to themselves. It was only when something out of the routine took place that people grew silent, or else made untethered noises that could have been speech. Any change was always dangerous, Francis thought. It frightened him to realize he was growing accustomed to existence at Western State. A sane person, he told himself, accommodates change and welcomes originality."

If you want to read examples of other professional-level crime fiction try anything by Michael Connelly, Martin Cruz Smith, or Lawrence Kellerman.

Dialog Matches Character

Another thing to look for is dialog that is inappropriate in tone to the background of the speaker. If the Hero is a teenage boy, he needs to talk like a teenage boy, not like a mob enforcer or a federal judge or a fifty-year-old wine merchant. Suppose the teenage hero is with a group of other boys and one suggests, "We could steal it." Depending on his social class, intellectual level, area of the country, etc. the hero might say: "Yeah, right" or "Are you fucking crazy?" or "Let's call that Plan B" or he might scowl and slap the other kid along side his head. If the hero's response is: "That's illegal" you know that the writer wasn't thinking about fitting the style of speech to the character's age, background, maturity or the like.


"I am my own master"… a line that everyone loves and is the CORE essence of self-publishing. When you decide to self-publish or become an indie author, you decide to have your precious book just the way you want it to be. No interference by the pesky publishing house, no burden of pleasing the publishers, everything under your control and above all you don't depend on anyone to get your work to the potential readers!

Sounds like heaven, doesn't it? But there is just one problem which is synonymous to "STRUGGLE". The market is crowded with cut throat competition, the editing of book is complicated, promotion is a headache, pricing and royalty issues are too complicated and access to print market is dismal. To make it worse you will have far less than adequate knowledge about all these issues and you end up struggling in this new and vast world of self-publishing. At this point, picture starts looking gloomy!


---

Author Guide

As the world of publishing evolves and expands, it is important for an author to keep himself/herself equipped with adequate knowledge. Here we share some important articles that will benefit authors.

---

Categories

All
Advertising
Basics
Promotion
Reviews
Social Media


---

Join our Special newsletter exclusively for authors where we share great news, tips, author resources and much more!

---

RSS Feed

---
Powered by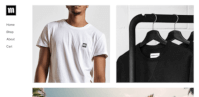 Create your own unique website with customizable templates.