Helping authors in their publishing ENDEAVOR.
Every author knows that book reviews are important but the real question is how much do they matter.

We have compiled some data from the research conducted by Stanford University, University of Pennsylvania and Taleist survey to assess the importance reviews.

Before I come to the numbers, let us imagine ourselves as consumers of any product. How do we buy a new product or let's say a mobile device? Most often, we google that product to check the reviews it has received. Researching reviews becomes even more important when the product is from a company you have never even heard of before.

In the same sense, as a self-published author, 99.9% of your potential readers have never even heard of you. Off the 100 readers that visit your book's Amazon page, you would be lucky even if 20 decide to buy your book solely on the book's synopsis and cover. The rest 80 will be checking out the reviews and ratings before even thinking of buying your book. Don't you check reviews before buying a book of an unknown author?

Now, let us bring the numbers in the picture.

A study by The University of Pennsylvania's Wharton School of Business found that positive customer feedback increased sales of eBooks by 32% to 52% but that even BAD reviews increased sales of books by unknown authors by as much as 45%. This finding seems to confirm that Amazon's search engine looks for social signals/user activity. And proves that there's no such thing as bad publicity.
Stanford University's groundbreaking Web Credibility Research Survey found that the #1 enhancer of a product or service's credibility in the eyes of consumers was whether it provided "third party support" like comments and reviews.

One thing should be noted - These surveys include book sales of established authors and publishers. For a self-published author, the effect of reviews is even greater. From my personal experience of handling over 1,000 self-published books, I would put sales increase between 55%-80% of self-published books.

These are credible Universities and surveys.

We always knew that reviews are important but these numbers add more credibility to that conviction.

How do you get reviews?Low Cost Review service

Bookplex gets you reviews within a month, as many as you want. All reviews are provided by experienced readers, most being book bloggers themselves. But there is a fee involved, $82 for 5 reviews. The fee is charged because it takes a lot of effort to find the right set of reviewers and ensure that you get the review on time. Trust us, chasing reviewers is not an easy task since we have been doing it for over 3 years now.

Link to Bookplex Review Service -

bookplex.com(Source of Research data - http://readerswritersjournal.com/)

Author Guide

As the world of publishing evolves and expands, it is important for an author to keep himself/herself equipped with adequate knowledge. Here we share some important articles that will benefit authors.

---

Categories

All
Advertising
Basics
Promotion
Reviews
Social Media


---

Join our Special newsletter exclusively for authors where we share great news, tips, author resources and much more!

---

RSS Feed

---
Powered by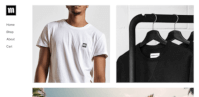 Create your own unique website with customizable templates.